As we head in to October, it is always nice to take a look at what we have accomplished and what we are thankful for. Take a few minutes yourselves to think about this. If you celebrate Thanksgiving with family and friends, this is a great conversation to have!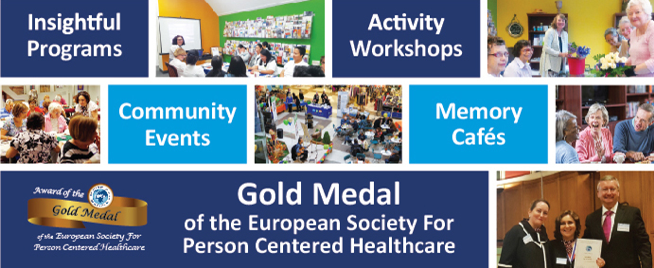 At Mosaic, we are thankful for:

All our fantastic caregivers who are always there for our clients, even when it's a last minute "please, we need you!" request.
Our Client Services team who somehow manage to make the schedule work and look easy to the families, when we know that sometimes this can take hours to fill just one shift.
A Warm Welcome to our newest employee!
Beth Eshete is our new Community Resource & Social Engagement Coordinator. You will see a brief explanation of her role and a bit of information about her later. Beth will be focusing on organizing more programs and also working alongside the team on the Community Mapping Project. Everyone at Mosaic has an important role and we are thankful for everyone!
Brochure Redesign
The past few months we have been busy with the new format of our fall newsletter and our new fresh look with our newly designed Mosaic brochure coming out shortly. Here is a teaser of our new brochure. We hope you like it the new changes and looking forward to hearing your responses.
Thanksgiving Blog...
THOUGHTS ON GIVING THANKS at Thanksgiving (By Dina Campeis)
Every year around this time, we start to think about Thanksgiving. For those working or in school, it's a much-appreciated long weekend. For many, it's a time to gather friends and family together and share in a feast of turkey, gravy, roasted vegetables and, of course, pumpkin pie! And, for others, it's a reminder of family traditions that may no longer occur but are fondly remembered.
It is a time to Give Thanks. Thanks for all of the small things in your life that happen daily as well as the big things. Thanks for the sunshine and warm breeze on a fall day. Thanks for the transit system that gets us around safely every day. Thanks for the 3pm cup of coffee that keeps us going! Thanks for a charged cell phone that lets you connect to people 24/7. And, thanks for the (traditional) end of work day at 5pm……..


International Federation on Aging…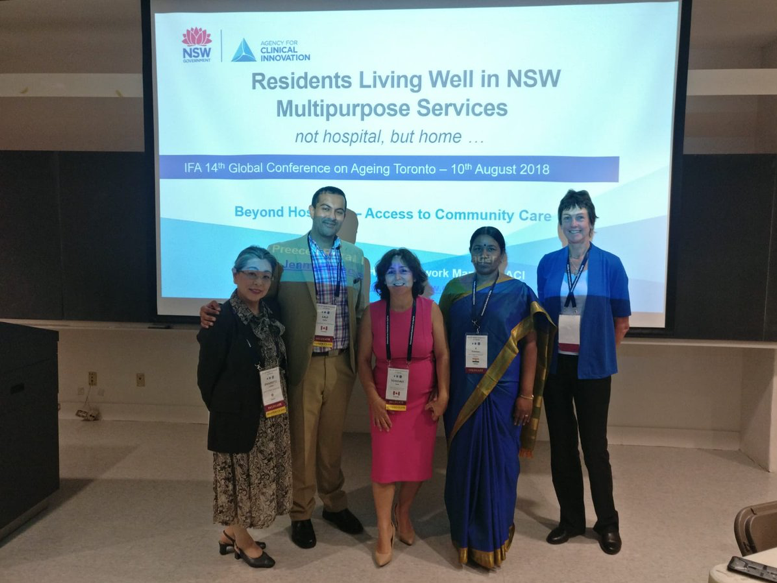 In early August Jane Teasdale presented at the Global IFA Conference in Toronto and the title of our presentation was "Introducing an Internationally Recognized Person Centered, Community Integrated Model of Home Care". Jane was also a session chair for the paper session, "Beyond Hospitals – Access to Community Care". More information can be found on Jane's GTA Café blog


As for future speaking events we expect to be in London UK in December and have an invitation to present at this November's Ontario Society of Senior Citizens Organizations (OSSCO) conference.
Great news: Our paper has just been published in the European Journal for Person Centered Health Care, 2018, Vol 6, Issue 3:
In February we sent to the European Journal for Person Centered Healthcare a paper describing the rationale, context and processes of our person centered community integrated model of care as well the research and authorities supporting our approach. A copy of the front page is noted overleaf:
Advanced Training Session & Certificates for our Person Centered Community Integrated Model of care
Last week we held our first advanced training session for our person centered community integrated model of care that addresses the important social and emotional needs of the person. This is our "The Meaning of Me® program". Jane Teasdale and Martha Miller (Client Liaison) took the first group of caregivers through the session that involved role playing and other activities and presented at the end a certificate recognizing their successful formal induction into our model.


Our model is also introduced to caregivers at orientation as well as through Client Liaison visits with clients and families, so this is an advanced extension to our person centered care processes. Please the photos of the session and the newly certificated front-line staff.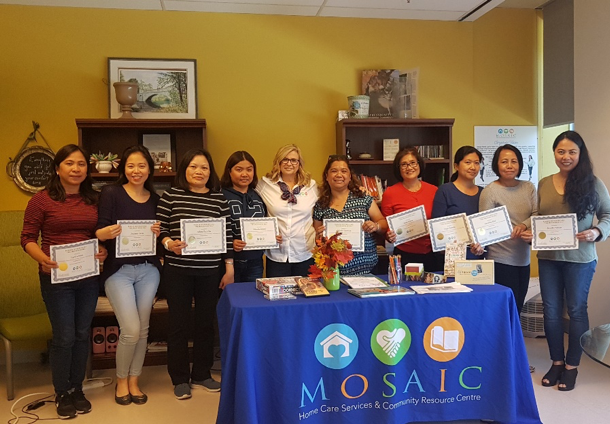 Mosaic's Bereavement and Palliative Care Support for our Front Line Team!
This is a new support service intended to provide grief counselling and guidance for frontline caregivers, nurses and companions who have been personally affected by the death of persons in their care.
Message from the support team:


Working with people as closely as we do in the home care field, it's inevitable that we will come across end of life situations. We recognize that an individual's care team share a special bond with those you provide services to and their illness and passing can have a profound effect on you. They are more to you than "clients", they can be friends and even surrogate family, and their loss can leave a mark on those left behind.


The Bereavement Support Group brings together many years of collective experience and unique perspectives on the palliative care and grief journey.


The service will provide tips on working with Palliative Care and End-of-Life clients (both clinically and emotionally), how to respond to the death of a client, what is expected (if this is new to you), mixed emotions regarding death and loss (complex grief) and the loss of a family member, friend, partner or anyone close.


"We are Here for You" – How do you reach us?


Each member of the team can be contacted to book a time to talk, either on the phone or in person. Just call our offices at 905.597.7000 or 416.322.7002 or info@mosaichomecare.com
Counselling Services provided by Evergreen at MOSAIC
Evergreen's professional counsellors offer support and guidance to clients living with their own life-threatening illness and prognosis, a diagnosis of such an illness in a loved one, the impending death of a loved one or the grief process. Our focus is on quality of life. Specially trained volunteers are also available to listen and provide support.


Call Evergreen directly for an appointment at 416.499.2185
Introducing Beth Eshete our Community Resource & Social Engagement Coordinator.
Dear Mosaic Friends & Community,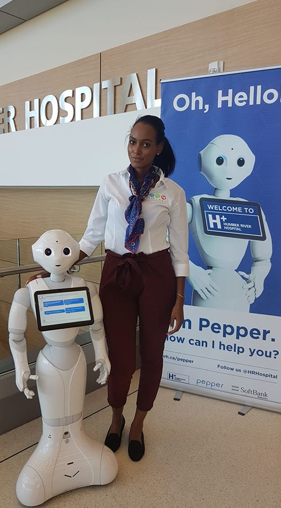 My name is Beth Eshete, I am honoured to be the newest member of the Mosaic Home Care Team! My official title is the Community Resource and Social Engagement Coordinator. What this essentially means is that I will be overlooking the Mosaic Home Care Community Resource Centres, developing new and diverse programs and figuring out ways to make resources more accessible to individuals, families and caregivers.


One of the reasons I was drawn to apply for this position was that it would provide me with a platform to engage with people on an organic level to assist in identifying needs and work in partnership with community members to create appropriate solutions. From personal experience and engaging with active members that come to programs at Mosaic, it is clear that there is a direct correlation between healthy living and the utilization of support systems at any stage in life. I believe that we owe it to ourselves to engage in our community spaces and programs to continue living healthy, vibrant and rewarding lives.


Mosaic's Person-Centered Care model focuses on the individual in caregiving but through the development of two Community Resource Centres, Mosaic has illustrated their commitment to serve and cultivate the communities that they belong to; this is something that I am thrilled to be a part of. Over the next few months, I will be working on developing new programs for members to take part in for the New Year. We have been looking at implementing dance classes, volunteering opportunities and more educational workshops but I would also love to hear from you! If you want to contribute ideas of what programs you would be interested in please do not hesitate to contact me through email at beth@mosaichomecare.com or through telephone at 905-597-7000 ext. 242. You can also stop by the Community Resource Centre and see the new window design for fall – The Comforts of Home is the theme of the month.


With a focus on all things that comfort us in fall. A nice warm wool blanket, hot chocolate, walks in the forest to see the leaves changing, heart-warming soups and food. While you view the fall window at Mosaic at The Shops on Steeles please come in an introduce yourself.


Project on the go – Community Mapping Project
At Mosaic we believe that the people are persons of being, meaning and community and that engagement with our communities and our neighbourhoods are important to our health and well-being.


We are presently undertaking what is effectively a long-term community mapping project. We have already had an initial project meeting with a number of community organisations and will be keeping you posted on ongoing developments. Our current newsletter provides a bit more information on this project and we expect to provide a more detailed blog on the mapping project in the not too distant future. This is a long-term project, and we are excited to have some concrete information already!
Updates from Our Community Events held at Mosaic or in the Community
Our pole walking and knitting groups were very successful. So much so that 2 (that's TWO!) new knitting groups have been added to our programs.


Most recently, Jane, Beth or Dina have participated in the North York Seniors Centre Fair, Better Living Fall Fair, Thornhill Village Fall Festival, Thornhill Seniors Centre Line Dancing Ontario wide event and Rally in the Ravine for North York General Hospital.


It's that time of year when Fall Fairs are popular and a few are included below and in the October Activity Booklet, found on the website. Click here to read more!
Ongoing events at Mosaic and
October Programs
Mosaic's Community Café Come Help Define Our Community!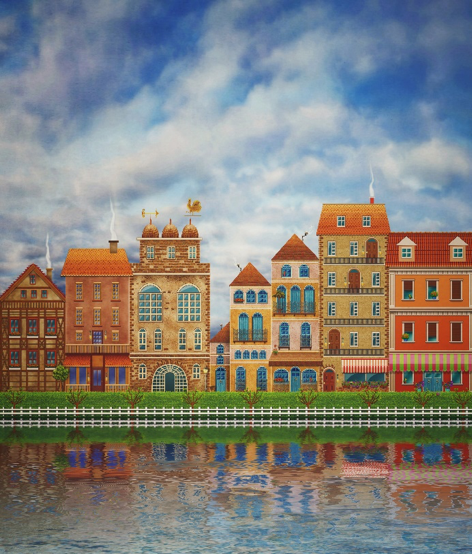 Our community café is a space for everyone, whether you want to sit and listen, talk and take part or lead and grow the community and its connections. There will be activities and events as well as discussion and development of ideas as to how our communities could be better run and more deeply connected. Stay engaged, active and involved!


Next Community Café at Markham is on October 22nd, 2018 1:30 p.m. to 3:00 p.m.


2900 Steeles Avenue East, Markham (Lower Level by Centre Court)
Mosaic's Community Café at our Toronto Office October 29th, 2018
CNIB Centre 1929 Bayview Avenue, Suite 215H
Time: 1:30 p.m. to 3:00 p.m.
No charge for event. Refreshments provided. Close to public transit. Parking on main level with elevator access.
Join The Mosaic Knitting And Crochet Group
Join us for an opportunity to chat, knit and make new friends. The benefits of knitting include: reducing stress and anxiety, slows cognitive decline and can help prevent arthritis and tendonitis.


Where: & Mosaic Home Care & Community Resource Centre (Markham office)
Every Wednesday 2900 Steeles Avenue East, Markham (Lower Level by Centre Court)
Morning group available to join – 9:30 a.m. to 11:00 a.m.
Mosaic Home Care & Community Resource Centre (Toronto Office)
Dates: Last Monday morning each month October 29th and November 26th will resume in January 2019
Where: & CNIB Centre, 1929 Bayview Avenue Suite 215H
Time: 9:30 a.m. to 11:00 a.m.
Enjoy Walks This Fall with Mosaic!
Would you like to join a free walking and Nordic Pole Walking Club?


Stay in shape this Fall! Mosaic's Pole Walking Club continues into the Fall and Winter with our Indoor Walking Club. We will be meeting once a month from September to November continuing again in January 2019. Staff will lead the walk from 9:30 a.m. to 11:00 a.m. with refreshments served after the walk. This is a great opportunity to get exercise and meet with neighbours from our community!


For more information contact Mosaic Home Care Services & Community Resource Centres 905.597.7000 or email info@mosaichomecare.com
Address: 2900 Steeles Avenue East, Markham (Lower Level by Centre Court)
We will also be hosting our Fall Nordic Pole Walking Club at our CNIB Centre,


1929 Bayview Avenue Suite 215H location every Thursday morning
(last class Thursday October 25th, 2018). Starting again in Spring 2019.
Time: 9:30 a.m. to 11:00 a.m.
No charge for event. Refreshments provided.
For more information contact Mosaic Home Care Services & Community Resource Centres at 416.322.7002 or email info@mosaichomecare.com
First Link®Memory Café at Mosaic
Is run as a partnership between Alzheimer Society York Region and Mosaic Home Care, facilitated by Jonathan from Alzheimer's Society York Region.


Dates: Last Tuesday of every month, October 30th and November 27th, 2018 (Will resume on Tuesday January 29th, 2019)
Time: 1:00 p.m. to 2:30 p.m.
Location: Mosaic Home Care & Community Resource Centre
The Shops on Steeles & 404, 2900 Steeles Avenue East, Markham
Mosaic's Mid-Town Memory Café Toronto Resource Centre
Our Memory Café session provides a warm and friendly environment where you can socialize, build friendships and pick up information from local health and community organizations that provide support. This program is ideal for those who have been diagnosed with early Alzheimer disease and/or related dementias, those who worry about memory problems, and their care partners.


When: Last Wednesday of every month: October 31st and November 28th, 2018. (Program will resume again on Wednesday January 30th, 2019).
Located: The Canadian National Institute for the Blind (CNIB Building) – Time 10am till 11:30am
1929 Bayview Avenue, Suite 215H
Baycrest – Hearing and Aging: What Can you Do
About It?
Hearing loss is very common among older adults. Age-related hearing loss impacts communication and can affect daily activities, such as socializing, shopping, watching TV and using the telephone. Improving your hearing contributes to maintaining independence and staying connected to your community. Join Marilyn Reed and Nadia Sandor, Audiologists from Baycrest Health Sciences to learn about:

Why it is that as we age it seems that everyone mumbles!
The role of the brain (cognition) when listening
Communication strategies that optimize hearing
Hearing aids and devices that can help
Date: Wednesday October 17th, 2018

Address: CNIB Centre, 1929 Bayview Avenue, Suite 215H

Time: 1:30 p.m. to 3:00 p.m.

RSVP 416.322.7002 or info@mosaichomecare.com
"Fall Prevention Workshop"
An interactive and experiential workshop on:

Why do Falls happen?
Fall prevention tips
Exercise rules
Home exercises
Home safety checks
Take home messages
Judy Chu (R. Kin, BPHE, MEd) is back by popular demand. About Judy: "I am a Fitness Specialist and Health Educator for older adults with over 30 years of experience in the health care industry. My passion is to make a positive difference to your life by engaging you in smart exercise choices as a solution to aging gracefully."
Where: Mosaic Home Care & Community Resource Centre (Markham Office)Date: Friday October 19th, 2018
Address: 2900 Steeles Avenue East, Markham (Lower Level by Centre Court)
Time:1:30 p.m. to 2:30 p.m.
No charge for event. Refreshments provided.
Back by Popular Demand – Trip to St Lawrence Market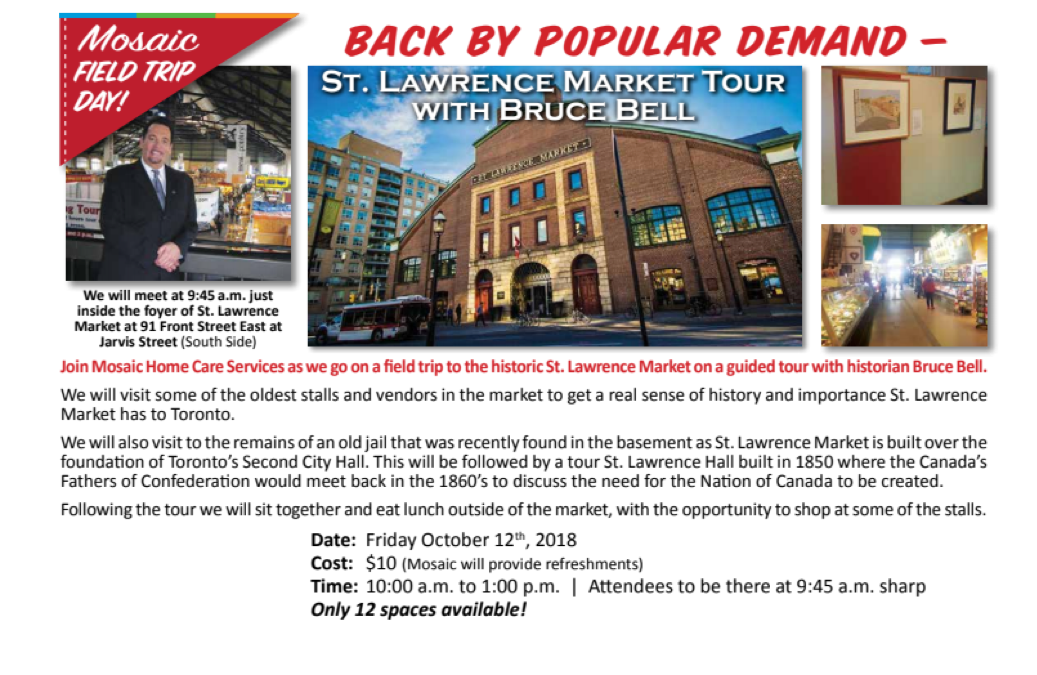 If the program is booked up, we will offer this trip in the Spring again.
RSVP for any of our events at
905.597.7000 or 416.322.7002
Markham Office (The Shops on Steeles and 404)
2900 Steeles Avenue East, Suite 218, Markham, ON L3T 4X1
Tel 905.597.7000 | Fax 905.597.5446


Toronto Office (CNIB Centre)
1929 Bayview Avenue, Suite 215H, Toronto, ON M4G 3E8
Tel 416.322.7002