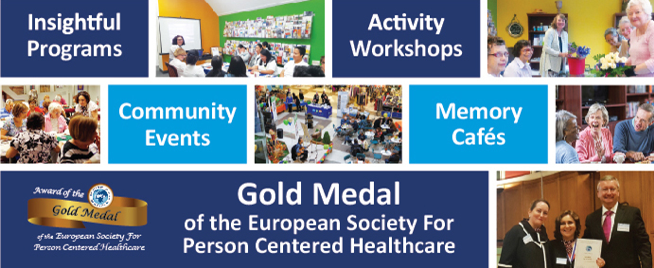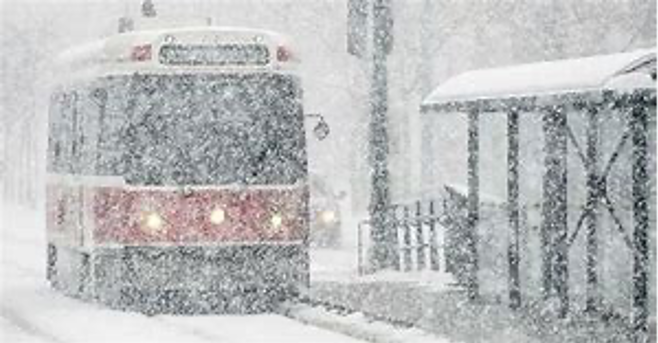 Big Things Happening For 2020!
As you read this, Jane Teasdale & Nathalie Anderson, Mosaic's principals and founders, will be attending The European Society for Person Centered Healthcare's Annual Conference.

This conference will be held at The Ealing Campus of the University of West London UK.

Mosaic will also be presenting a keynote at this conference: "Intrinsic capacity and 'healthy' aging".
Not only are they learning from other health care organizations while in the UK, but Jane is also TEACHING a course to students in the newly formed Masters of Person-Centred Care program.
Mosaic continues to research and write academic papers which we present with the goal that more organizations will look at how to implement a more Person Centered process and framework with their organizations.

Mosaic Home Care goes beyond personal supports, nursing and homemaking to include meaningful conversation with the person and interaction with interests, activities and community

.
By collaborating with public, for-profit and not-for-profit sectors and by incorporating social and community objectives into our model of care we lead the way in developing age and person friendly communities.

We are all beings of meaning and community!
We're moving!

After many years in the CNIB building on Bayview, our Toronto Community Resource Centre will be moving at the end of our lease in September.

We are excited to be moving to a more community-friendly location with free parking and a larger space for our programs.
And, finally, another big event for Mosaic – we will be celebrating our 10th anniversary this year!!!

Plans are in the works to mark this occasion.
As you can see, our hands are full with some big projects.

And, in between all of this organizing, we are still running our programs – and in fact, have increased the number for 2020.
A Beautiful Testimonial!
It is so nice to connect with our clients and their families on a regular basis. We recently received this lovely testimonial from the daughter of our client and felt it perfect timing to add to our e-newsletter!
Dear Martha & the Entire Staff at Mosaic,
A very belated but very heartfelt "Thanks" to you and your whole team at Mosaic for the wonderful care and compassion we received from everyone during the last year of my parents' lives. My father's one and only wish was to die at home and to stay with my mother (69 years together) for as long as possible. She was 94 yrs old with many, many health issues including advanced stages of dementia. She was a real sweetie and he adored her and couldn't bare to be parted.
After having several care companies come in with their constantly changing PSWs/caregivers who were often under a time constraint and/or lacked proper training or attitude…Mosaic stepped in with the most consistent, caring, compassionate and professional staff I have ever met.
Dad thought of the 3 regulars – Marilyn, Elsa and Karma as 'friends' and they helped fill the void after my mother passed 8 months before him. Everyone (you, the caregivers, the schedulers, the accounts payable person, Bev) since the day I met you, you all treated us with kindness, compassion, patience and respect and listened to our needs-even during the most difficult and trying times I have ever had to experience. You all made their lives comfortable, happy and safe and allowed them to remain together right to the end. You also all helped me to get through the most stressful years of my life.
We cannot ever thank you enough but I tell your story to everyone I come across who are caring for elderly parents. I am a forever fan. And I wish all care companies had your work and life ethic.
Upcoming Programs
The Winter newsletter is out and if you did not receive this, let us know and we can send this to you.
A reminder that RSVPs are required. Why? We have limited space and limited chairs. We order extra chairs in advance if needed, and also order food for some programs. We have had occasions where more people arrive than we have space for and this may mean not being able to accommodate you. And we want everyone to be happy, so please RSVP!
Some of our ongoing programs include:
Markham Community Resource Centre: Shops on Steeles & 404
Knit/Crochet Drop-In: every Wednesday from - 1:30-3:00pm

Mosaic's Community Café: March 16th from - 1:30-3:00pm

First Link®Memory Café: February 25th - 1:00-2:30pm

Movie Matinee: February 27th - 2:00-4:00pm
Toronto Community Resource Centre: CNIB Building
Knit/Crochet Drop-In: Last Monday of the month - 10:00-11:30am -

February 24th

Chair Yoga Series with Better Living: First Wednesday of the month - 1:30-2:30pm-

March 4th
Community Café: Immanuel Baptist Church, 1100 Finch Avenue East - 10:00-11:30am -

March 16th

Community Table Talks: Whole Foods Market, 1860 Bayview Ave., 2nd floor – 1:30-3:00pm -

February 24 & March 30

Community Café: Armour Heights Presbyterian Church, 105 Wilson Ave.: February 25th - 10:30-11:30am
Note: For the most up to date information, check our website for speakers/topics:
Then, click on the picture – Markham, Toronto, Other Locations – to find the calendar.
A reminder: once the weather warms up, our pole walking programs will start! These will be replacing the Yoga programs. Now is a good time to see if you can find walking shoes on sale!
Mark Your Calendar!!!
FIELD TRIP: ALLEN GARDENS CONSERVATORY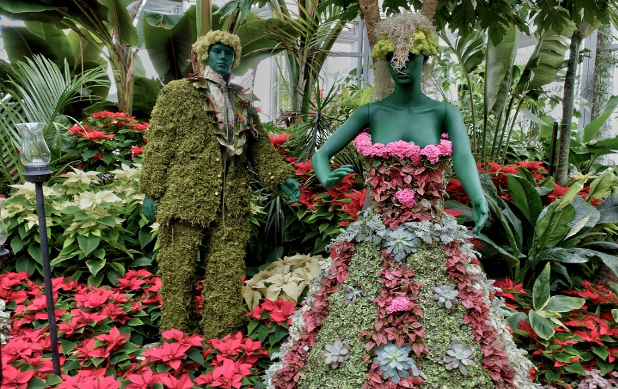 If you've never been to Allen Gardens Conservatory, this is a great opportunity to have a tour, run by one of our very own Mosaic volunteers! This is our 2nd time visiting this amazing floral display which we follow up with by walking to a nearby restaurant for an all-day breakfast. Cost of the breakfast is shared.
Hold the date: March 27th! Limited availability, so RSVP soon!
Coping With Loss
What is Loss? What is grief?
When thinking about this, imagine all of the losses you or your family have experienced, and you will come to realize that this is a normal part of life. How we deal with loss though can be very different.
Some losses immediately come to mind: the loss of a job, becoming empty nesters, the passing away of a loved one – human or animal. There are other losses that may have huge impacts on someone's life to consider.
Take, for example, moving from your family home. Depending on your age, the 'loss' may be significant. A teenager may lose their entire group of friends and may become depressed but will eventually make new friends. Then there is the 20-something year old who leaves home for the first time and is excited to do so! As a senior, having lived in the same location for decades, moving to a retirement residence or long-term care can be anxiety-inducing. Or, it could be a relief if managing the day-to-day responsibilities of the home was too much.
What about the loss of a driver's license? Hearing and vision loss? If this happens to you, how would you cope? We have a social worker and nurse on our Client Services team who can support you with these losses.
For Mosaic Home Care Services, we hear of so many losses. Not all are about our clients and their deteriorating health. Sometimes, it is the death of one of our own employees. Upcoming in the next newsletter will be a special article and memorial for one of very own caregivers, written by our Client Services Team.
Our Client Services Team is well versed in bereavement counselling, but we also have a partnership with Evergreen Hospice which is important to us. As noted on their website: "Evergreen provides community based supportive services to individuals and their families in Markham, Stouffville and Thornhill, who are living with a life-threatening illness or living with the death of a loved one."
Evergreen will be hosting a special Murder Mystery fundraising event on March 26, 2020. Please go to their website for more details if you would like to attend this fun event or support them in other ways.
https://evgcares.org
Please help us!
Mosaic is always looking for new ways to reach out to older adults in the community. We would like to ask for your feedback (please call Dina or Beth for details):
Community Table Talks and Community Cafes. WE ARE ON THE SEARCH for new locations! We are currently looking at expanding this program to West Toronto and South Toronto. If you know of a location that might work where there are seniors who would like this, please let us know!
Possible Day Trip: We realize that transportation to downtown Toronto can be difficult and even a reason not to participate in an outing. We are considering renting a bus where we will meet at our Steeles location and take a trip downtown to a cultural location, possibly the Royal Ontario Museum. Please call us if you would be interested in this. We would need enough people to warrant hiring a bus company to transport us.
Other ideas? Please call us with your ideas at 905.597.7000 or email

dina@mosaichomecare.com

or

beth@mosaichomecare.com

.
Testimonials – Do you have a Google account/gmail address? If you do, we would welcome your comment and reviews on Google regarding our services and community programs.



Click one of the locations below (Toronto or Markham). If you are already logged in to Google you will be asked to enter your review/comment.





If you do not have a Google account, simply enter your email address and a password, and then you can enter your review/comment.



- Toronto Page
- Markham Page
If you don't have a Google/gmail account hover over the Feedback word and press CTL/left click:

FEEDBACK
For more events happening in the community, please check out our Activity Booklet
We look forward to meeting you!
RSVP for any of our events at
905.597.7000 or 416.322.7002
Markham Office (The Shops on Steeles and 404)
2900 Steeles Avenue East, Suite 218, Markham, ON L3T 4X1
Tel 905.597.7000 | Fax 905.597.5446
Toronto Office (CNIB Centre)
1929 Bayview Avenue, Suite 215H, Toronto, ON M4G 3E8
Tel 416.322.7002