Specialized Care
Specialized Training for our Mosaic Staff to better help our Mosaic Members (clients) with complex needs.
Some of our Mosaic Home Care staff attended the training for the Behavioural Support Training Program (BSTP)at the Alzheimer Society of Toronto offices. Pictured below is our Mosaic Home Care Specialized Team with Esther Atemo Public Education Coordinator of The Alzheimer Society of Toronto.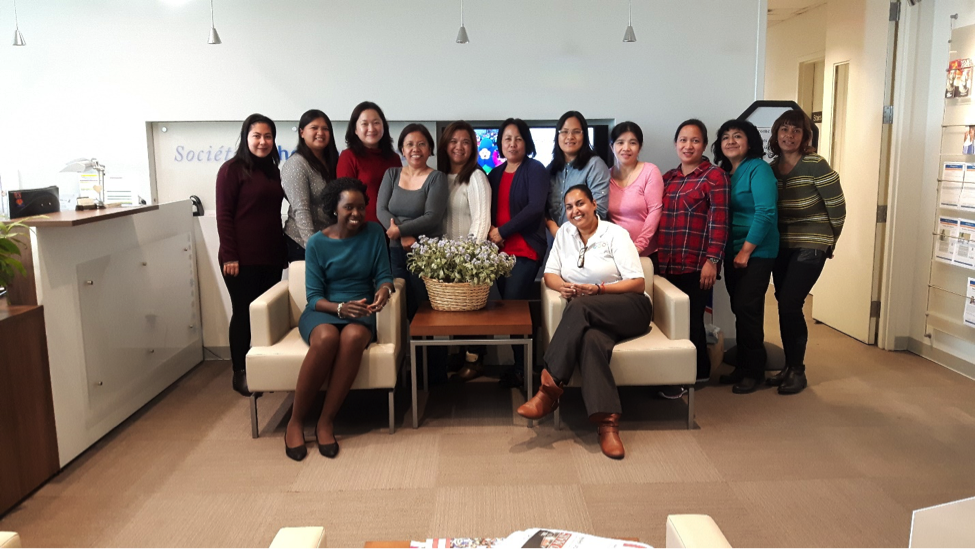 A bit of information about the program and the benefits of our Mosaic Staff – Personal Support Workers learning techniques and education to better assist someone living with dementia.
Behavioural Support Training Program (BSTP). BSTP allows workers and frontline staff to develop skills for dealing with responsive behaviors when working with people living with dementia.
This program provides the skills and education for our front line staff to be better equipped in working with our clients (members) who have Alzheimer's & Dementia.
A better understanding of how dementia affects people physically, mentally, and socially
The skills and confidence necessary to provide the most effective and up-to-date care
(Information taken from the Alzheimer Toronto Website)