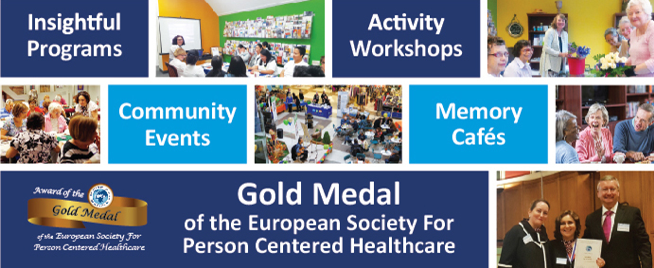 LATE Winter 2019
The first few months of 2019 have been busy with programs at both our Community Resource Centres ranging from educational to music to health programs. There is always something of interest for everyone!
Not everything went without a hitch though, as the winter storms certainly effected some programs. Safety first so we have just moved the dates. We are very flexible at Mosaic!
On Saturday, February 2nd, 2019 Mosaic's (The Meaning of Me
®
) team attended the IG Wealth Management Walk for Memories through the Alzheimer Society of Toronto. Mosaic was one of the sponsors at this event and our Mosaic Team was full on with energy. This walk started at The Royal Bank Plaza @ Union Station and finished at Sheraton Centre Toronto Hotel.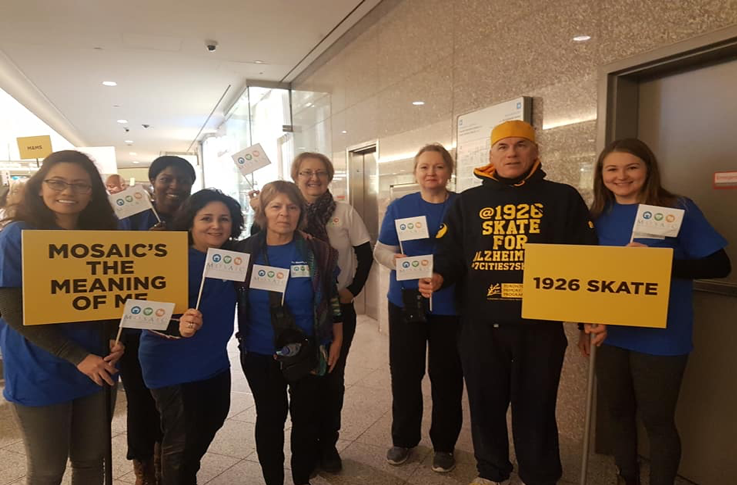 Ongoing programs, including our Knitting and Memory Cafes, continue to be successful. Even our indoor winter pole walking program continues to keep attendees engaged and active. The knitters were able to donate over 15 Twiddlemuffs, some of which were donated to our own clients, and some to Sunnybrook Veteran's Wing and Emergency Department for those patients who have dementia. Stay tuned to find out about the 2019 knitting project!
Back by Popular Demand – 'The Magic of the Opera' is always booked as soon as the dates are known. Marcel Deurvorst returns every season to teach us about a new Opera and even if this kind of music isn't your thing, Marcel explains it in such a way that makes you laugh and perhaps cry.
Focus Groups
New this year is the Mosaic's Community Focus Groups
Mosaic held its second Focus Group on Friday, March 1st, 2019. To say that these groups are going better than expected is an understatement. The level of care, commitment and passion demonstrated by each group member even in the earliest stages of this group is a direct reflection of how any community can be an instrument of unlimited possibilities and social change.

Stay tuned for more information as these groups develop.
Our next meeting is scheduled for Friday, April 5th, 2019 at our Markham Community Resource Centre (2900 Steeles Ave E, Resource Centre is located on the Main Level in The Shops on Steeles & 404) from 10:30 am to 1:00 pm. If you have any questions regarding the focus group or are interested in joining, please call me at 905-597-7000 Ext. 242 or email at beth@mosaichomecare.com. People interested in joining the focus groups need to undergo a short assessment process to make sure they understand the objectives and functions of the group. These are not like other Mosaic events where it is possible to turn up on the day.
Movie Matinees, mobility clinics, Rimbala,
Meditation and more….
Health programs are always popular and our Senior's Mobility Workshop and Rimbala as well as our hearing clinic and meditation session were big hits. Coming soon, our outdoor Pole Walking will resume. Come along and bring your friends – there is no limit on the numbers for this program as it is a drop in.
England – Here We Come!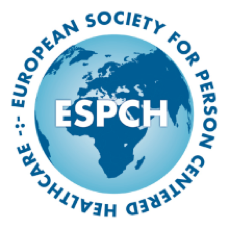 Shared Decision Making: Person-Centred Care and
The Values Agenda (SDM-I)!
Jane Teasdale one of the principal co-owners and Martha Miller (Client Services Liaison) will be heading to the UK for a 2-Day Conference organized by The European Society for Person Centered Healthcare (ESPCH), London, UK, the Collaborating Centre for Values-based Practice in Health and Social Care (VBP) at St. Catherine's College, Oxford UK, and the European Institute for Person Centered Health and Social Care (EIPCHSC), University West London UK.


Martha Miller has been invited to go with some of the health teams through a community organization into the field for home visits and assessments.

We will be bringing back lots of information and education through attending this conference and hoping to share with the professionals and groups that we attend here in Canada.


A 2-Day Conference jointly organised by the European Society for Person Centered Healthcare (ESPCH), London, UK, the Collaborating Centre for Values-based Practice in Health and Social Care (VBP) at St. Catherine's College, Oxford, UK, and the European Institute for Person Centered Health and Social Care (EIPCHSC), University of West London, UK.


As UK NICE guidelines note, shared decision-making involves health professionals and patients working together with the goal of putting people at the centre of decisions about their own treatment and care. The 2015 Montgomery ruling makes shared decision-making based on values and evidence the basis of consent to medical treatment, with wide-ranging implications for healthcare practices, law and policy.
Field Trip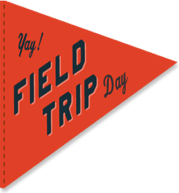 We are hoping to do more organized visits to Central Eglinton Centre for a tour and find out about their many interesting programs they offer to the community.

In the future Mosaic will organize with Central Eglinton for a lunch and tour.

Below is some information provided by Sherri Bulmer from Central Eglinton Centre!


Central Eglinton Community Centre (CECC) is committed to high quality programming; financial, physical and social accessibility; volunteerism; and providing opportunities for community participation. Central Eglinton Community Centre, a registered charity, was developed in 1976 by a group of citizens and community groups concerned about the conservation, protection and improvement of their community. Originally, the Centre focused on parent/child activities.Over the years, in response to a variety of needs expressed by the community, the Centre's objectives have expanded to provide a wide range of programs and services for people of all ages.


Central Eglinton Community Centre's older adult program promotes healthy, active and safe living through our educational, social and recreational programming in an accessible building. CECC supports independent living by incorporating different aspects of health from cognitive to emotional and physical in our programming. These diverse and stimulating programs are chosen based on the needs and wishes of our members and participants. We do this through annual surveys and the bi-monthly meetings that are held with members and participants.


Collaborating with other organizations also helps Central Eglinton Community Centre meet the needs of the members and participants, while keeping the programs current and relevant. For example, CECC is currently collaborating with The Baycrest Rotman Research Institute on a cognitive intervention study, in which participants and members of CECC are involved in.
Our 50+ Program Calendar comes out every two months and has a wonderful balance of traditional and modern programming. This fun and affordable programming includes both registered programs and drop-in programs. Participants can be found enjoying Current Events, Stretch & Breathe (Chair Exercises), Osteo Exercise, Back Care Pilates, Osteo Pilates, bus trips, Toronto outings, seminars & workshops, Sing-A-Long & Beginner Lessons, a free computer lab, Cindy's Knitting Circle, crafts, a book club, creative writing workshops and so much more.We also offer special events such our very popular Seniors Information and Active Living Fair. Not only do we go on day trips outside of the city, we also explore what our very own city has to offer from exhibits to shows.




Through government grants and fundraising, Central Eglinton Community Centre is able to keep its programs running. One of our fundraising events is the Toronto Challenge, where participants raise money in support of them walking 1k, 5k or running 5k. This is a fun day enjoyed by both staff and participants. This year the walk will be on Sunday, June 9, 2019 at 9:00 am. If you are interested in joining the walk please contact Sherri Bulmer at 416-392-0511, ext. 228


Central Eglinton Community Centre is truly a place "where new friends meet", bringing individuals out of their homes and keeping them connected to and active in the community. Participants rely on CECC to enrich their social lives, many citing that CECC feels like 'family' to them.


Older Adult Program Coordinator
Central Eglinton Community Centre
160 Eglinton Avenue East @ Redpath Avenue
Tel: 416-392-0511, ext 228
Upcoming events at Mosaic and in the Community
The knitting and crocheting groups will continue. So too, will our monthly cafes that encourage socializing, learning and laughing.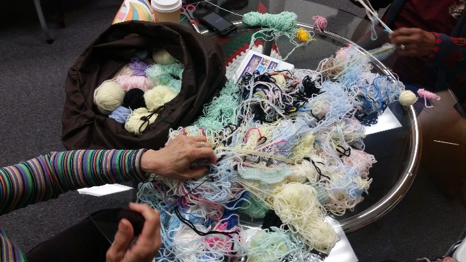 Come visit us at one of the following and meet some new people or reconnect with old friends.
First Link® Memory Café – Guided Meditation
On Tuesday February 26th, 2019 we were happy to welcome Almeiri Santos who visited our First Link
®
Memory Café that Mosaic hosts with the Alzheimer Society York Region at our Markham Resource Centre. She provided a wonderful workshop "Guided Meditations Session". We hope to have Almeiri Santos back again in the fall for a couple of on-going sessions. Below is a picture of Jonathan Macri from Alzheimer Society York Region.
At our First Link Memory Café organized by Alzheimer Society of York Region & Mosaic Home Care on Tuesday Feb. 26th and Feb. 27th we welcomed Almeiri Santos for a Guided Meditation Session at Mosaic. We had an amazing response to this program and those who attended would like her back to a program. A very meaningful and person centered experience.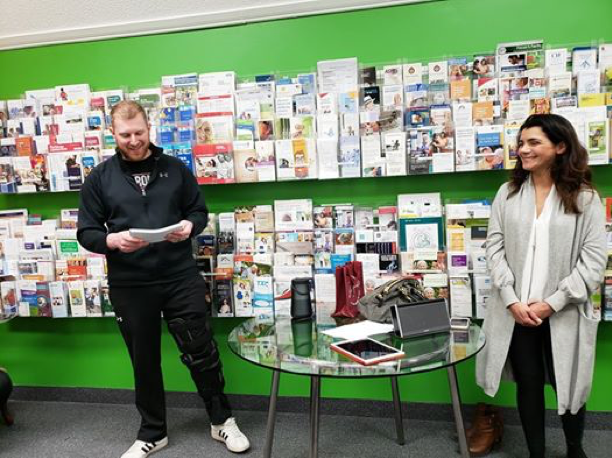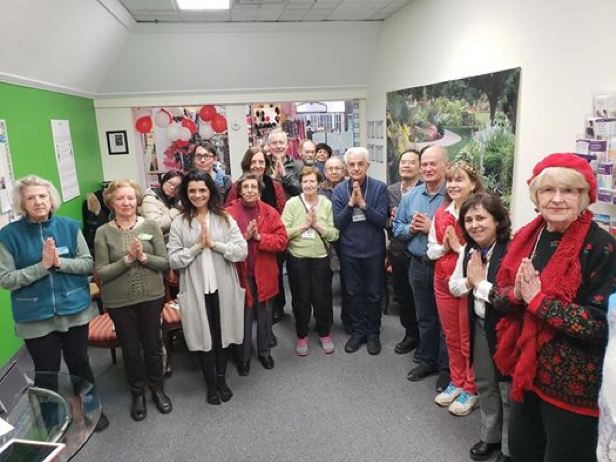 Expressive Self Art Workshop with Merav Stein
8th of March we hosted an Expressive Self Art Workshop with Merav Stein. Those who attended had the opportunity to design and create their own artistic decoupage – keepsake wood-box. This was held on Friday March 8th, 2019 at our Mosaic's Resource Centre (Toronto Office).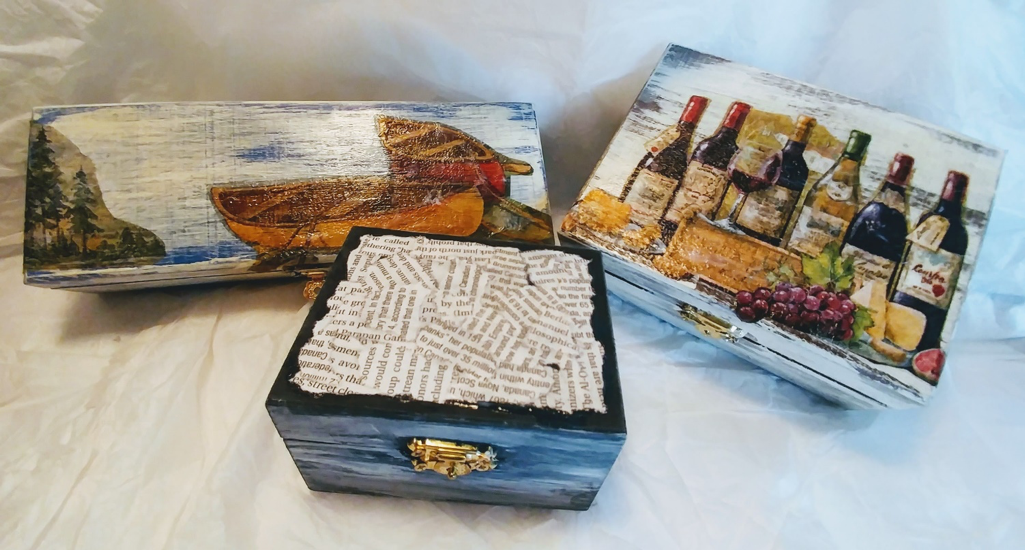 Special Presentation: Lianne Harris's
Steeped in History: The Story of Tea
Every year, Mosaic invites Lianne Harris to present and this year is no different. If you've never seen a Lianne Harris presentation, prepare to be surprised!
Lianne will provide a historical and educational presentation to Mosaic "Steeped in History: The Story of Tea". You will never think of tea the same way again.
Lianne Harris will provide a historical and educational presentation to Mosaic.
Steeped in History: The Story of Tea
From the courts of kings to the taverns of rebels, from an ancient secret to one of the
soak up the history of tea.
Date: Thursday March 21st, 2019
Address: 2900 Steeles Avenue East, Markham (Lower Level by Centre Court)
Time: 1:30 p.m. to 3:00 p.m.
Call 905.597.7000 to reserve your spot.
And One Final update in appreciation of Social Work Week this is a blog that was posted on www.janesgtacafe.ca If you are interested in receiving this add your name into the sign-up section on the page www.janesgtacafe.ca
Social Work Week – Shout out to our very own Sarah McGilvray
We would also like to give a shout out to Sarah McGilvray our social worker and Client Services
Team Support for the work she has been doing with our client services integrated team and our families.
Sarah McGilvray - BSW, RSW
The primary role of a Social Worker is to help people resolve their problems or challenges that are affecting their daily lives. They help identify what is causing the challenge or stress, and work with the individual to develop coping strategies. Often, this involves connecting the person/family to organizations in the area where they live.


Social Workers (about 17,000 in Ontario!) can be found in hospitals, family agencies, mental health settings, schools, and Employee Assistance Programs, to name a few. They are truly the 'system navigators' helping to connect those who may have entered the health care system and need help finding out who does what.


Examples where a Social Worker might help: mediating families in a crisis such as: an unexpected illness, grief counselling and elder care. Suicide prevention, mental health counselling, bullying and abuse and the stresses that people live with are all situations where Social Workers can help.


As our society ages and the number of socially vulnerable adults with complex care needs grow, the conflict between available resources – finances, people, time – will also grow, with more and more individuals seeking help from Social Workers.
It is unimaginable for most of us to think of what a 'day in the life of a social worker' would look like working with individuals and families who are in crisis, day in and day out. Take a few minutes to think about this. It's not an easy job and it takes a special person to be a Social Worker. Be thankful that there are those who choose this career path because they want to help others. And they do a wonderful job!


At Mosaic, most of our clients are older and have complex care needs, so we work with Geriatric Care Managers, who are often Social Workers. We also work with Social Workers in hospitals when a patient is about to be discharged. And we have our very own Social Worker, Sarah, who is an important part of our team.
Mosaic staff will be visiting social workers at hospitals during March with food and treats as our way to say thank you to them. If you know a social worker, please take the time to acknowledge them!


If you are looking for a Social Worker who can help with an elderly parent or friend, please call Mosaic and we can refer you to a number of Geriatric Care Managers. Or, if you are looking for programs or organizations that have a Social Worker on site, our Community Resource Centres can help you with this. Call us at 905.597.7000 or 416.322.7002 or visit our website for more information: www.mosaichomecare.com
For more information about Social Workers, please visit their website: www.oasw.org


THANK YOU TO ALL THE SOCIAL WORKERS WHO WORK TIRELESSLY TO HELP OTHERS!
Stay Tuned
Upcoming Events for April 2019 are in the works and we have provided you a sneak peek into some of our programs we are organizing for you. The updated quarterly newsletter will be released 2nd week in April so stay tuned and review our website for updated information www.mosaichomecare.com
Back by Popular Demand – "The Great Concertos" with Marcel Deurvorst Returns to Mosaic Once Again! On Thursday April 11th, 2019 and Thursday April 18th, 2019.
New Program – Chair Yoga Series with Better Living – The 3 sessions will be held at Mosaic's Community Resource Centre at The Shops on Steeles & 404. This program will run every first Wednesday of the month, on May 1st, June 5th& July 3rd, 2019 from 3:30 p.m. to 4:30 p.m.
RSVP for any of our events at
905.597.7000 or 416.322.7002
Markham Office (The Shops on Steeles and 404)
2900 Steeles Avenue East, Suite 218, Markham, ON L3T 4X1
Tel 905.597.7000 | Fax 905.597.5446


Toronto Office (CNIB Centre)
1929 Bayview Avenue, Suite 215H, Toronto, ON M4G 3E8
Tel 416.322.7002